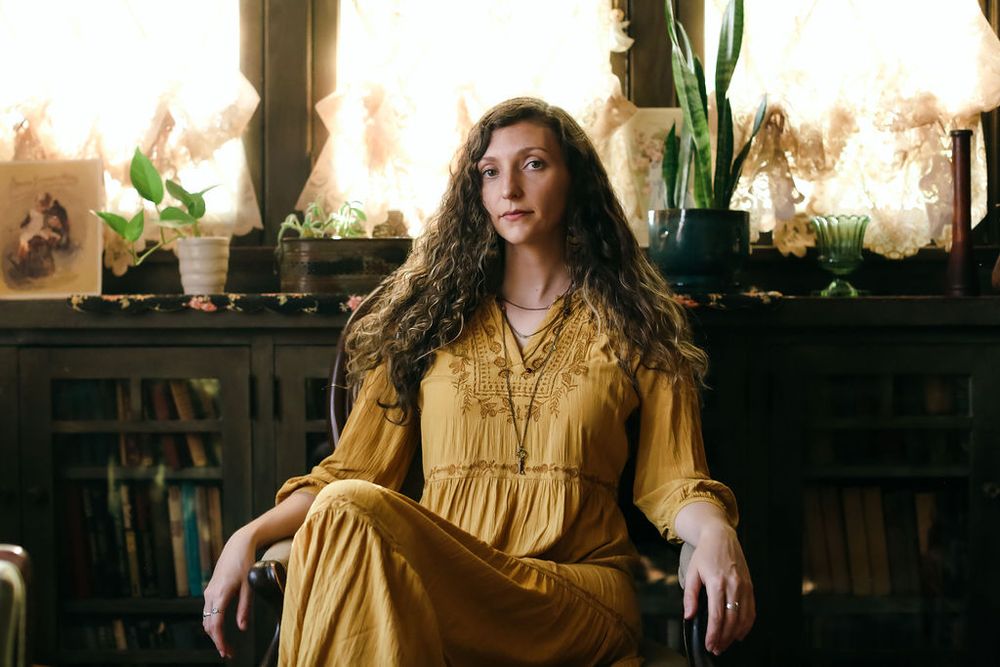 "Sultry emotive vocals, atop a distinctive blend of deep guitars and triangle percussion, Gerhardt succeeds in creating music that is experimental yet palpable. Lyrically "Be My Hands" conveys the heightened tension that exists at the beginning of a relationship.  The relatable song focuses on the feeling of excitement and nervousness that comes with a new love."
-
Chloe Robinson, Earmilk
Jessica Gerhardt is an LA-native singer-songwriter whose style ranges from intimate ukulele-driven folk to anthemic indie rock. Following after Fiona Apple and Alanis Morissette, Jessica writes in the tradition of fiery femme rock artists, but with a distinct spiritual bent, inspired by Sufjan Stevens and Audrey Assad. Having grown up in a Catholic-Jewish mixed faith family, Jessica was shaped by inclusive notions of religion, and this bears out as she lays claim to her spiritual identity in her forthcoming album, Alight Beyond the Sea, which explores themes of grief, hope, and belonging through the lens of her Catholic imagination. 
Earmilk has described Jessica's music as "experimental yet palpable." LA Weekly says of her performance prowess, "she wears her heart on her sleeve and allows her voice to soar." She has shared stages with Andrea von Kampen, Arielle Estoria, Josh Radnor, and Jamie Drake, and has been featured on compilations alongside Phoebe Bridgers and The Silverlake Chorus. Jessica is a sponsored Lanikai Ukuleles artist and co-founder of the arts collective Parnassus & Co. Whether she's performing or organizing community arts events, Jessica believes, "Good art points beyond itself, to the transcendent, to being lifted up. I seek to create music that does that for people."
"The indie pop artist's influences include St. Vincent, Fiona Apple, Florence + the Machine and the Talking Heads and, if recent single "Morning Moon" is anything to go by, she wears her heart on her sleeve and allows her voice to soar." - Brett Callwood, LA Weekly
"Otherworldliness characterizes much of Gerhardt's music... Decidedly not typical praise and worship music, Gerhardt's lyrics still regularly display themes praising and/ or wrestling with the work of grace... carving out a space between Christian and secular music often proves trying, but... her music provides an invitation to a deeper spirituality for believers as well as a bridge for non-believers..." - Patrick Misner, Memorare Arts
"Gerhardt's voice is resilient and resonant. The gentleness in her voice lends itself to the lyric content nicely as she passionately expresses the spirit of the tune. A welcomed return to the spotlight, "Be My Hands" is an opportunity to say hello again to an impassioned performer." - Eliana Fermi, Staccatofy
"The first time I played through this tempting track ["Be My Hands"] I was thoroughly entranced. This was blistering folk aided by super catchy lyrics and Jessica's vibrant vocals that were like a breath of fresh air...everything about this well written number was pure perfection...there was a richness to Gerhardt's sumptuous tones which hooked me." - The Music Is My Radar